Trinity Basin Preparatory | Best FREE Charter School in DFW
To inspire every student to do more, expect more, and be more.
Trinity Basin Preparatory - Charter School in Dallas, Fort Worth, Mesquite, and Grand Prairie
Return to Headlines
TBP Assumes Responsibility for High Point Academy Campuses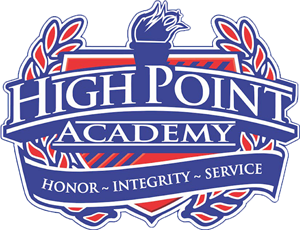 Trinity Basin Preparatory (TBP) is proud to announce its assumption of responsibility for the High Point Academy (HPA) campuses in Fort Worth. This strategic move reflects TBP's unwavering commitment to providing quality education and fostering academic excellence within the Dallas/Fort Worth community.
With this transition, TBP will leverage our extensive expertise in charter school management to ensure a seamless unification of HPA in our shared educational mission. TBP's established track record in delivering high-quality academic curriculum will further enhance the educational experience for students at HPA.
The decision to assume responsibility for High Point Academy stems from our shared mission to empower students with the knowledge and skills necessary for future success. By pooling academic and financial resources, TBP and HPA will create a synergistic environment, leveraging the strengths of both institutions to maximize education outcomes for our students.
TBP remains committed to preserving HPA's unique identity, maintaining its core values, and retaining its exceptional faculty and staff. The transition process will prioritize maintaining continuity of educational services and ensuring a smooth transition for students, parents, and staff members.
"We are excited about the opportunity to expand our commitment to educational excellence in Fort Worth with our three new High Point Academy campuses," said Randal Shaffer, CEO/Superintendent at Trinity Basin Preparatory. "We are confident that our combined efforts will create a stronger foundation for academic achievement and personal growth for all students throughout the Trinity Basin Preparatory district."
As Trinity Basin Preparatory assumes responsibility for the HPA campuses, open communication will be key to facilitating a successful unification. If you have any questions, please visit www.trinitybasin.com/hpa or email askadmin@trinitybasin.net.
Connect with us on social!